Promise & Mentor Awards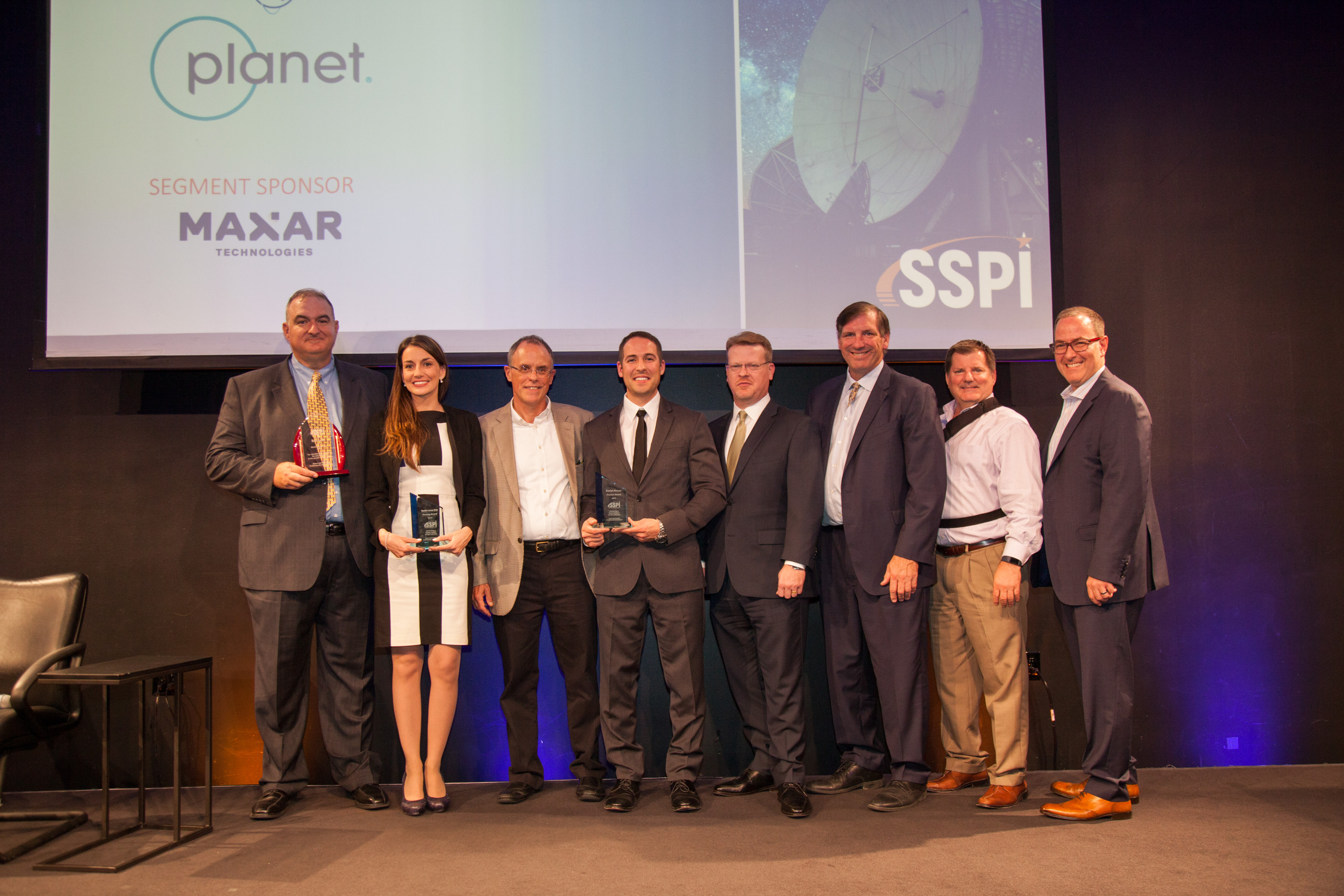 Every year, during its Future Leaders Celebration, SSPI honors three space and satellite professionals with its Promise Award, recognizing outstanding achievement and the potential to play an even greater leadership role in the industry. Promise Award winners are the top 3 members of each year's 20 Under 35 cohort. They are employees or entrepreneurs who have demonstrated initiative, creativity and problem-solving skills that created new capabilities, overcame major challenges, and ensured excellence in technology and service.
At the Dinner, SSPI also names its Mentor of the Year - an individual who has gone above and beyond the usual to attract young talent to the industry and help turn the promise of individual ability into careers with vital purpose for the world.
2023 Awards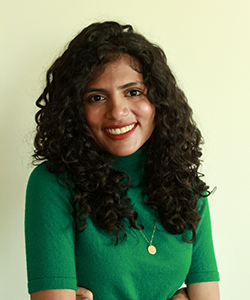 Bhavi Jagatia is an Astrodynamics Engineer at Planet, a position she took on after completing a successful internship for the Orbits R&D team. While at Planet, she has made significant improvements to the tasking system for the company's high-resolution constellation of imaging satellites, SkySats. Bhavi was initially tasked with evaluating the complex schedule for SkySats, identifying areas of improvement and implementing changes to increase the collection capacity of the fleet. Her work resulted in substantial fulfillment enhancements, and she is now the sole owner and developer of the tool for her team. Bhavi received her Bachelors of Science in Mechanical Engineering from Cornell University, which she attended on the prestigious Tata scholarship. During her studies at Cornell, she worked with the NASA Jet Propulsion Laboratory (JPL) on a project to investigate the use of flux-pinning on orbiting sample capture for a Mars sample return mission. Bhavi served as avionics lead for the project and participated in a microgravity test aboard a Zero-G flight with the JPL team. She also led Cornell's project team for NASA's Micro-G NExT competition while completing her studies and worked in internships at Boeing's research lab, ASML, and Honda Aircraft Company.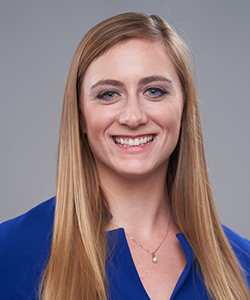 Julie Newman is Program Chief Engineer for Satelit Nusantara Lima N5 (SNL), a major geostationary communications satellite program, at Boeing. In this role, she has been instrumental in overseeing risk management and problem resolution for the satellite, particularly in the midst of a challenging shift to a different payload. Julie regularly directs and approves the work of senior engineering staff and provides recommendations to the program management office and the customer. She has also represented her executive manager in various critical functions, ranging from safety to quality assurance across Boeing's El Segundo site and has spearheaded multiple process improvement initiatives, including major efforts to improve Boeing's engineering training and metrics tracking systems. Before taking on her current position, Julie was the Technical Program Manager, a role in which she led a team of 15 engineers to develop the engine controller assembly for the Space Launch System (SLS) first stage rocket. The team consistently exceeded expectations under her leadership while executing a late re-design of the unit to resolve a leakage issue associated with a sneak path discovered during testing of the engineering model.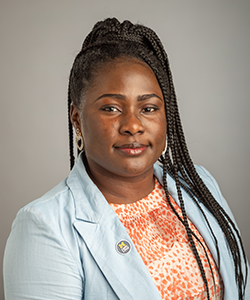 Onyinye Nwankwo is an accomplished scientist in the field of upper atmospheric and space sciences, currently pursuing her PhD in Climate and Space Sciences and Engineering at the University of Michigan, Ann Arbor. She completed her Bachelor's degree in Physics and Industrial Physics at Nnamdi Azikiwe University in her home country of Nigeria before obtaining a Master's degree in Space Geophysics from the National Institute for Space Research (INPE) in Brazil and a second Master of Science in Climate and Space Sciences and Engineering from the University of Michigan. During her undergraduate studies, Onyinye served as an industrial trainee "Radio Signal Officer" at the Nigeria Port Authority in Lagos State, where her skills in maintaining radio signals and signal processing were key to ensuring efficient communication and navigation services. She went on to become a Scientific Officer with the Center for Atmospheric Research, National Space Research and Development Agency (CAR-NASRDA) in Anyibga, Kogi State, Nigeria, where she showcased her expertise in data processing, management and the operation of cutting-edge imaging technology. In this role, Onyinye provided key raw data handling for the All-Sky Airglow Imager and Fabry Perot Interferometer and made significant contributions to the understanding of atmospheric phenomena, which also bolstered Nigeria's stature in space and atmospheric research.
2023 Mentor of the Year

Debra Facktor, Head of U.S. Space Systems, Airbus U.S. Space & Defense, Inc. Throughout her more than 30 years in the space industry, Debra Facktor has served as a mentor and guide for more than 25 interns and young leaders beginning their careers and countless more leaders as they continue their professional journeys. Of note, she provided vital advice and support to Gary Lai, who went on to become the Chief Architect at Blue Origin, when he was an intern and young engineer starting out at Kistler Aerospace. Debra founded the Women in Aerospace (WIA) Foundation in 2009 – which has provided scholarships to 35 women pursuing higher education degrees in aerospace fields over the past 13 years – and served as a mentor to the inaugural recipient, Dr. Whitney Lohmeyer, whom she still mentors today. She is a sought-after speaker for panels, business deals and general industry advice due to her powerful combination of enthusiasm, energy and sharp business acumen. Debra has an impressive ability to connect with people and recall details about their lives and professional history, and she knows someone at every event she attends.
2022 Awards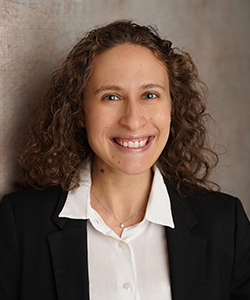 Chiara Cocchiara is a Systems Operations Engineer for the European Organisation for the Exploitation of Meteorological Satellites (EUMETSAT). In her current role at EUMETSAT, she is responsible for operations preparation for future satellite missions with a particular focus on Earth Observation. Chiara manages the mission Reference Operations Plan and Handover Plan to Operations as part of this work. Since joining EUMETSAT, Chiara has held many different roles, each of which gained increased responsibilities over the previous role. She acted as the Launch and Early Operations Phase (LEOP) Service Manager for the launch of Metop-C satellites, a position in which she also needed to cover the work for a missing role in her team. Chiara initiated and led procurement of an improved solution for electronic logbooks for the Mission Control Center by writing up the requirements and analyzing the proposals from external contractors to determine the best fit technically and financially.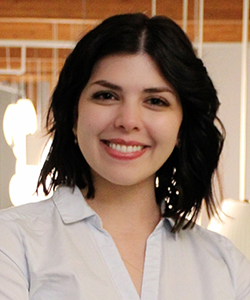 Donya Naz Divsaler is the co-founder and CEO of Caidin Biotechnologies, a startup that aims to improve human health and performance in extreme environments, such as outer space, through biomedical advancements. Under her leadership, Caidin Biotechnologies was accepted into Canada's First Lunar Payload Accelerator for a product that monitors and improves astronaut health on long-term spaceflight missions. Donya also serves the Canadian Space Agency (CSA) as a Canadian Space Ambassador and also as a consultant for the Science and Technology Expertise Development in Academia (STEDIA) group. She obtained her Bachelors of Science in Health Sciences from Simon Fraser University (SFU) after attending Debrecen Medical School in Hungary and is currently working on her Master of Science in the Aerospace Physiology Laboratory at SFU. Her graduate studies focus on examining the effects of microgravity on physiological responses in the human body. Also as part of her studies, Donya was the lead for an ESA project looking at centrifugation-induced artificial gravity as a mitigation tool for the physiological downsides of long-term spaceflight.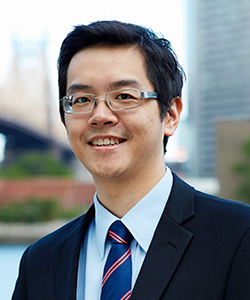 Dr. Anthony Yuen is a Specialist Consultant at McKinsey & Company in the Boston office and Chair of the Space Generation Advisory Council (SGAC). Until recently, he was a practicing physician and Assistant Professor at Weill Cornell Medicine in New York City. Throughout his 10+ years medical career, he has advocated passionately for the use of space technology to benefit health on Earth, including the use of satellite technology for telemedicine, satellite imagery for disaster response and Earth observation data to inform public and population health. Some of Anthony's recent healthcare work includes a research project on the use of satellite and ground-based pollution data to predict COVID-19 caseloads using machine learning. He also performed a systematic review with the NASA Exploration Medical Capability Group on the impact of elevated ambient carbon dioxide levels in spacecraft on the stability of medications in space. Anthony served as Co-Director of the Weill Cornel – OweF Tele-Simulation Day, in which tele-simulation was used to train analogue astronauts and their medical ground crews to respond to simulated real-life emergencies during an analogue mission. He is a member of the Working Group on Space and Global Health at the United Nations Committee on the Peaceful Uses of Outer Space.
2022 Mentor of the Year

Steve Bates, Director of Systems Engineering, Maxar. Steve is Director of Systems Engineering at Maxar Technologies, a position he has held since September 2021. In his current role, he is responsible for managing a team of systems engineers and developing the safety roadmap for Maxar. Steve draws on his deep experience in aviation safety from a long and impressive career in the industry to help Maxar ensure that the company meets the demanding safety requirements for a crewed NASA spacecraft as part of the Power and Propulsion Element (PPE) for Gateway, a vital part of NASA's Artemis program. Throughout his more-than-35-year career, Steve has consistently served as a mentor not only to the engineers but also the leaders around him. Steve is known for his kind, wise and supportive mentoring style as well as his ability to illustrate difficult points with stories to better help new engineers find their footing on challenging projects. He maintains constant coolness under pressure and helps those around him do the same, especially during times of change and instability at work.
Future Leaders Celebration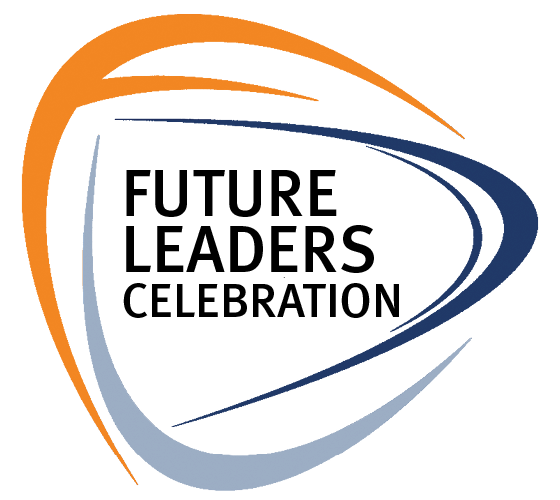 The Promise and Mentor Awards winners are honored each year at the Future Leaders Celebration. OCTOBER 18, 2023
Mentor Award Sponsor