Raoul le Boucher d'Herouville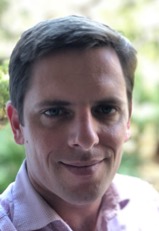 Lead Manager, Industrialization & Production, OneWeb Satellites
Raoul served for eight years as an officer in the French Marine Parachutists Infantry after graduating from Ecole Polytechnique with a degree in quantum physics. In the French Marine Infantry, his last mission was to setup a French base from scratch with 150 men in northern Niger near the Libyan border. He was responsible for logistics, security and border control operations.
After his service, in November 2015 he joined the newly formed OneWeb Satellites – a joint venture between Airbus and OneWeb. As Lead Manager, he is responsible for setting up our Industrialization & Production plan/processes and infrastructure with sites in Toulouse/France and Cape Canaveral/Florida, USA in order to produce two satellites a day for OneWeb's mega satellites constellation.
Raoul and his nine persons international team has contributed in the set-up of the first satellite assembly line in Toulouse, while actually completing the construction of a similar facility in Florida next to the Kennedy Space Center. This factory will house two more high-volume assembly lines.
In conjunction with it, he and his team designed, implemented and handled the end-to-end industrial organization over the two sites, including the company's production strategy, resource planning system, and logistics flows. Additionally Raoul is leading production of the first satellites in Toulouse as well as the production transfer from Toulouse to Florida.
Raoul accomplished all of this with his team in only two and a half years, and when completed, OneWeb Satellites' serial production capability is expected to be an order of magnitude higher than current manufacturers' productivity at lower cost.